IT SOLUTIONS FOR PHARMACEUTICAL COMPANIES
MSR provides and supports your environment surrounded with safety study system MiTOX mainly which are necessary at development of pharmaceutical products and agricultural chemicals using pre-clinical studies (safety studies) using animals. By providing the environment system which supports study operations, we can deliver satisfaction for our clients to improve quality of effectiveness and completeness for your study operations totally.
Only the Japanese version is available for now; however, the English version is also available upon your needs for compensation. Please feel free to contact us for any questions you may have.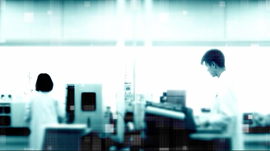 SOLUTION/SERVICE LINEUP

MiTOX is a safety study system to achieve major cost cutting and streaming while operations of data control and practice and electronic data submission compliant to GLP*, FDA 21CFR Part11* and MHLW ER/ES*. It also manages whole procedures in pre-clinical studies from planning, collecting, recording and reporting. Therefore, it implements efficiency of comprehensive operation and data quality in researches.

Histopathology system is a system which is compliant with GLP, FDA21CFR Part11 and MHLW ER/ES regulations. This system prepares Protocol, designates organs and animals which are subjects to be examined, and collects data of findings from histopathological necropsy and tissues and outputs the report. This system has functions to aggregate calculation, and statistical process of findings. This system brings you data quality and rationality. By using Data link function of MiTOX, Protocol preparation is simplified and related data can be referable.
(*GLP)
Ministry ordinance: Nonclinical safety studies that are used to support the development of a pharmaceutical should be conducted in accordance with Good Laboratory Practices.
(*FDA 21 CFR Part 11)
U.S.C.: Electronic Records, Electronic Signatures
(*ER/ES)
ER/ES: Guideline for the use of electromagnetic records and/or electronic signatures in applications, etc. for authorization or permission regarding pharmaceuticals and other items.