PRESIDENT GREETING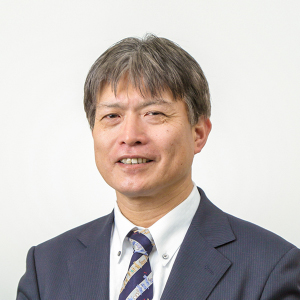 Last November, our parent company Mitsui Engineering & Shipbuilding Co., Ltd. (MES) celebrated its centenary. Then, as its new challenge for next century, MES has switched over to a genuine holding company system and changed its trade name to Mitsui E&S holdings Co., Ltd on April 1st, 2018.
Along with the our parent company's challenge, our trade name also has changed to Mitsui E&S Systems Research Inc. (MSR) from Mitsui Zosen Systems Research Inc. On this occasion, we will accelerate our current challenge "Departing from in-house development". Also, as a member of Mitsui E&S Group, we all will do everything we can to meet the customers' expectations even more, so we sincerely ask for your continuous support and encouragement.
This year is the second year of our Mid-Term Business plan 2017. Within this plan, we intend to expand our business fields to achieve 2020 Vision, which expresses how MSR aims to be by the year 2020. For successful results, we will continuously focus on below three points.
1, "Customers' perspectives"
Currently, IT business has been rapidly and remarkably developing, and the business environment for enterprises has been drastically influenced accordingly. The customers' expectation has shifted from "IT supports their business" to "IT innovates their business". As an experienced User (Manufacturing business) oriented SI vender, we ourselves will directly communicate with our customers and try to stand in their shoes, which allows us to understand their specific and diversified needs from the customers' perspectives. As a result, we believe we can provide the best and appropriate solutions to the customers.
2, "Aggressive challenge for New IT, thorough Integration of Hardware and Software"
One of our unique aspects is that we are well experienced in two fields, both Hardware (HW) and Software (SW) development. HW Division develops and manufactures electronic devices, and constructs monitoring/controlling systems. SW Division develops business systems such as attendance management systems, sales management systems, and production management systems. MSR will aggressively challenge to create New IT services which meet diversified customers' needs by combining our two strengths.
3, "Growing together with our Customers"
We will keep continuous support for the customer's growth by utilizing our IT technology and aim to be a true IT partner. For that purpose, we ourselves also need to grow along with the change of diversified customers' needs. Our growth cannot be sustained without talented people and a good organization. Therefore, we will keep investing in human resource to raise them more skilled and experienced. MSR will strive to build a work environment which makes the best use of our skilled staffs.
In addition to the above three points, we are committed to comply with the laws and regulations and to secure information management. We will put our best efforts into being "the partner, which the customers can rely on".
April 1st, 2018
President, Toshifumi Morishige